When planning a corporate event, there are plenty of options to choose from. Whether you're looking for an external venue to hold an important meeting, a conference or a larger-scale event, it's important to find a venue that fits your budget, your requirements, as well as your company's image. There is something out there for everyone. This article will look at the top venues and hotels for the best corporate event so your planning can go without a hitch.
Harbour Hotels
Harbour Hotels has branches in 15 locations in the UK, ranging from seafronts to harbours, to a hotel inside a historic old bank, and even a hotel designed like a super-yacht. It has many features, including luxurious bedrooms, fantastic catering and restaurant services, relaxing spas and many other high-quality facilities.
Harbour Hotels specialises in providing guests with exceptional food and drink. It has three restaurant brands - The Jetty, Upper Deck, and HarBAR - specialising in seasonal and traditional meals. The hotel bar houses locals and guests and has an exclusive range of drinks, including cocktails, local beers, and gins. There is live music, late-night DJs and dancing for entertainment, creating a warm and welcoming atmosphere for guests to enjoy.

Cliveden House
Built-in 1666 by the Duke of Buckingham, Cliveden House has been a statement of luxury and glamour for over 350 years. It is a privately-owned, Grade I listed five-star hotel, host to the most iconic celebrations, and an exclusive country house escape for the elite. It has hosted the likes of Winston Churchill, Charlie Chaplin, and John Lennon, among many global stars. It spans 376 acres of grounds, including the estate and gardens. There are luxurious rooms, and it has many event facilities, including the ability to host a private party and hire out private rooms.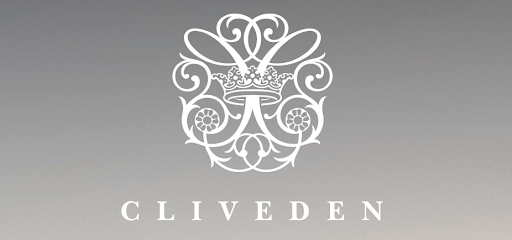 Luton Hoo Hotel
Luton Hoo Hotel lies on the border of Hertfordshire and Bedfordshire, with excellent transport links, and is easily reachable from London or Cambridge. It has two contrasting places of venue for your event - The Mansion House or the purpose-built Warren Weir, specifically designed to offer clients privacy and discretion.
The grounds, spanning 1,000 acres, can host various events organised to specific requirements and the events team are happy to share and suggest ways to enhance your event vision and needs.

Chewton Glen
Chewton Glen is a luxury five-star hotel and spa on the edge of New Forest, a beautiful woodland in Hampshire. Chewton Glen spans 130 acres, and its 18th-century luxury Country House Hotel is the best place for a short escape - a mixture between the countryside and the coast.
Various event options and facilities are available to suit all requirements, whether for business or pleasure. You can host a virtual meeting using the digital broadcast studio or host in-person events such as team-building activities.

Rosewood London
Rosewood London is a luxury, Grade II-listed, Edwardian building based in the heart of the city. Operating since 1912, it has been specially designed to blend traditional English heritage with contemporary elegance and create the home of a stylish traditional London residence.
Rosewood London has received many awards and accreditations from many prestigious organisations. It houses a grand ballroom that can accommodate up to 450 guests, a living room and a dining room suitable for various private events, boardrooms ideal for lunch, dinner or board meetings and smaller salons perfect for intimate meetings.

Lane End
Lane End is a purpose built venue in the heart of Buckinghamshire with easy access from Junctions 4 and 5 on the M40 and Junction 9 on the M4. The venue benefits from a modular design which allows for exclusive or partial hire of one of the 5 distinctive buildings offering conference and breakout rooms, bars, dining rooms, private lounge areas and en-suite bedrooms. The venue also provides a vast choice of leisure and fitness facilities as well as the indoor and outdoor fitness facilities. Lane End is open for business and ensures the necessary measures are in place to welcome guests to a safe environment with the venue accredited with the 'We're Good To Go' Industry standard as well as AIM Secure consumer marks.
Cranmore Park
A spacious and professional venue, Cranmore Park offers a range of flexible exhibition, conference and meeting room options and is centrally located in Solihull with convenient travel links, and free on-site parking. Cranmore Park has been awarded the 'Good To Go' standard by Visit England, reassuring visitors of compliance to government and industry COVID-19 guidelines. Contact their events team to discuss your requirements.
The Kent Event Centre
The Kent Event Centre is the largest, most flexible conference and exhibition venue in Kent, offering 7,000 sqm of indoor space and 200 acres of outdoor space.
Their three main exhibition halls are ideal for creating stunning exhibitions, trade fairs or public space, with six smaller meeting rooms that can accommodate up to 120 guests. They can also accommodate hybrid meetings and have measures in place as a COVID-secure venue. From a 2-person interview to an outdoor concert, they have the perfect space to suit your event.
Conclusion
Corporate events should be fun and entertaining, and what better way to celebrate than to choose the most fitting place for your event? Location is essential and will be one of the most critical factors in whether the event will be a success, so it is necessary to choose wisely.
Oriel Partners can help you with your staff hire
Oriel Partners is a boutique PA and administrative recruitment consultancy based in Central London. Our clients range from global corporate multinationals to small boutique firms. If you are looking to hire temporary staff, Oriel Partners can help.