Time tracking software apps are popular with employers. They can increase productivity and simplify tasks, streamlining business processes. Time tracking apps can give an overview of employees' work, with insights into reports or employee activity and exporting data. There are many options out there and this article looks into the best time tracking apps for temporary staff.
QuickBooks Time
Thousands of businesses use Quickbooks Time to track and manage their employees' time. Used by over 1 million employees worldwide, it has over 20,000 five-star reviews and is available for businesses of all sizes - from small start-ups to large corporations. Employers can manage payroll, invoicing, and scheduling. They save money on payroll, adding an average of 11% to billable time. You can use Quickbooks Time across multiple devices.

Time Doctor
Time Doctor allows customers to build teams so employers can manage and analyse how their employees spend their time to be more engaged and focus on allocating their time and costs elsewhere. Time Doctor helps individuals be more productive and can provide insights into their strengths and weaknesses. There are over 140,000 employees that use Time Doctor, and by it being one of the first remote employee management services, employees can work from wherever and whenever they want.

Hubstaff
Hubstaff is one of the most popular time tracking softwares. It is used by over 40,000 businesses, is excellent for managing field or remote teams, and is actively used by over 588,000 people. It combines time tracking software with reports and payments. There are over 40 integrations meaning Hubstaff can be connected to various business apps. Reports provide employers with information on which employees are on top of their work and which struggle to manage their workload and tasks better.

Toggl Track
Toggl Track is used by 70,000+ businesses and 5 million users worldwide. It is designed to empower teams and can be used by any size team, from one to thousands, and can be adapted to any workflow. You can use Toogl Track in over 100+ tools with a browser extension. You can track time across multiple devices, including web apps, desktop and mobile. It saves you time and money, and it provides you with accurate time reports. It is easy to use with no instruction manual needed, and the team respond within 3 hours.
Harvest
Harvest is a time-tracking software that has been operating across all types of industries for over 15 years. It makes it easy to track time, gain insights and get paid for work. Harvest has many features, including time tracking to keep teams motivated, reports and analysis to help see insights, invoices and smooth payments. It provides visibility into essential elements, including a budget, team capacity and costs. Harvest is easy to adopt and is integrated with many apps that work to keep projects on track. It is flexible, works with teams of all sizes and has over 70,000 customers.

Apploye
Apploye is a time tracking and employee monitoring software. It enables your employees to stay productive, keep track of the ongoing tasks, get reports on employee activities and see the performance-based comparison in the dashboard. Screenshot monitoring, URL tracking, and app usage are features Apploye provides which are necessary to keep the team on track. There are more than a hundred features in Apploye that cost within the range of $4 to $7 per user per month. The annual price offers a 50% discount. Implement Apploye to see the growth and productivity skyrocket.

COR
The Time Tracking Software with AI.
COR's time tracking tool automatically counts the interaction of each user with the platform, delivering a suggestion of hours spent on each task.
COR is more than a simple employee time tracking software, it's a project tracking software: its AI understands the interactions of each user with the tool, developing a pattern that estimates and suggests the number of hours that will be required to complete the tasks. Allowing for a deeper understanding of your business's billable hours.
COR's time tracker generates hour estimations which, in tandem, allows you to understand how much time it will take your team to execute a project in its entirety. With this information, our software creates a profit forecast so you can negotiate better fees and detect the most profitable services offered.

AttendanceBot
AttendanceBot is the all-in-one Slack and MS Teams solution to time off, time tracking, office booking, shift planning, availability, and hybrid work. It is especially helpful for remote and hybrid teams looking to improve accessibility and visibility.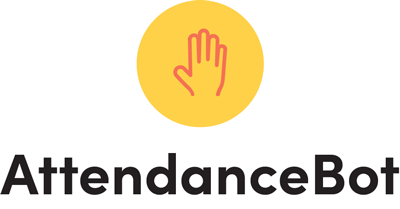 Timeero
Timeero is a user-friendly time, mileage, and GPS-tracking app with scheduling, face recognition, and Electronic Visit Verification functionality.
Employers can use Timeero to manage their employees' schedules and ensure accurate clock-in and out times. Besides tracking billable hours, it's possible to generate and export timesheet reports directly to integrated accounting software and simplify the payroll process.
The breadcrumb technology allows tracking employee routes both in real time and retroactively, while the geofencing feature triggers alerts when employees leave a predefined boundary. Finally, every location is time-stamped, thus serving as legitimate proof in case of a dispute.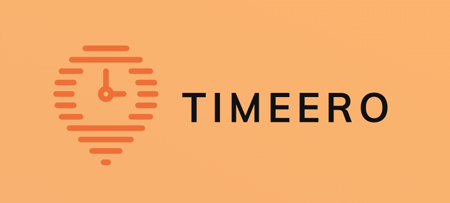 Summary
There are many time tracking options to choose from. Whether you are a small business or a large company, there is something for everyone. With different features included, your business can thrive and meet goals.
Oriel Partners can help you hire temporary staff
Oriel Partners is a boutique PA and administrative recruitment consultancy based in Central London. Our clients range from global multinationals to small boutique firms. If you are looking to hire temporary staff, Oriel Partners can help.