Recruitment software tools can save HR departments a lot of time and money, enabling recruitment teams to work in a more streamlined and efficient way.
Compare features on our ultimate list of innovative recruitment software companies in order to find the perfect recruitment tool solution for you.
GoHire
GoHire is a talent hiring platform helping SMBs to manage jobs, candidates, interviews and hiring, in less time, with less effort. Launched in 2018, they are growing rapidly with companies across the world using GoHire to transform how they hire top talent. The creation of GoHire was born out of frustrations with expensive and inefficient recruitment. Why wade through endless spreadsheets when it can be so much easier? GoHire staff come to work every day to solve the most significant problems companies face when hiring staff. From big tech companies to local restaurants, GoHire helps companies hire smarter and grow faster.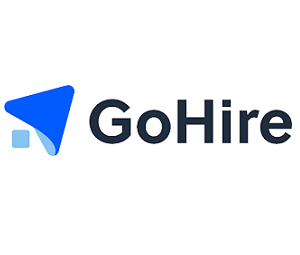 Solutio Payroll Software
Solutio is a state-of-the-art cloud and app-based software platform which enables recruiters and umbrella companies to manage their contractors gross-to-net pay. Uniquely, Solutio's independent operating system synchronises data, transactions and payments across the temporary staffing supply chain. All assignment information is entered in a single instance and shared with relevant teams to minimise errors and maximise efficiency. Solutio's cutting-edge app empowers contractors to manage their assignments on the move, whilst also accessing payslips and submitting expenses. Fully compliant and totally secure, Solutio's ground-breaking functionality connects contractors, recruiters, payroll intermediaries and employers. Solutio is transforming the contingent worker payroll landscape.

The Flo Group
The Flo Group are passionate about helping UK temporary recruitment agencies to simplify and streamline their back office, funding and general administrative functions. Flo Group are the one-stop shop for the UK temporary recruitment industry. Software- Cloud-based, intuitive and fully integrated pay-and-bill recruitment software. Payroll- Tailored payroll services to keep your agency compliant and your workforce happy. Back office- Outsourced bespoke back office solution, removing the administrative burden. Funding- If you are a start-up agency or looking for ways to streamline your business, our Cash Flo product offers a full back office and funding solution.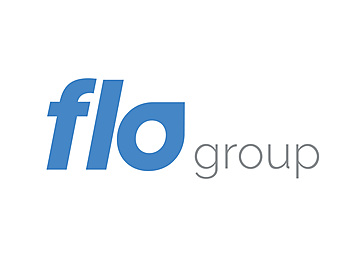 Applied
Applied is an end-to-end hiring decision platform that makes hiring predictive for employers and fairer for candidates, so teams get the best person for the job, regardless of background. By using behavioural science methodologies to remove unconscious bias, hiring teams can assess candidates on skills and competencies, not where they went to school. Organisations using Applied report a 4x increase in attraction and selection of ethnically diverse candidates, a 20% increase in first year retention and an average 9/10 rating on candidate experience. Applied offers a free 14 day trial which you can sign up for here.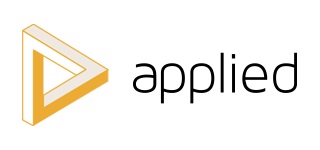 MoBerries
MoBerries is a Berlin-based Recruitment company that was founded in 2015. Due to its cutting-edge technology based on a neural network approach, MoBerries has been able to help over 1,000 companies to fulfill their hiring needs. Sourcing - Source candidates from across all channels, including Job boards, Recruitment Agencies, and Talent Networks. Candidate Quality Filter - MoBerries candidate quality filter saves you up to 34% of your time sourcing. Their matching algorithm takes out irrelevant applicants. Analytics & Feedback Data - No more guessing, find out why your target candidate is not applying with insights from across all sources and benchmark your performance vs. industry standards.

TrackerRMS is a leading applicant tracking software designed for small to mid-sized recruitment firms. Their integrated ATS and CRM platform offers a robust system for recruitment, sales, marketing, onboarding, and analytics. TrackerRMS provides a customizable ecosystem that enables staffing and recruiting firms to build better relationships and improve efficiencies. Built and founded by recruitment industry veterans David Alonso and Andy Jones in 2005, TrackerRMS has a track record of helping recruitment and staffing firms across the world increase profitability, reduce overhead, and grow.

Traffit
TRAFFIT is a recruitment solution that combines the features of ATS, CRM and Candidate talent pool in one place. Used by both small and large companies, Traffit can be easily expanded as your company grows. Traffit can be tailored to your unique needs - from candidate profile, recruitment workflow, up to application forms. Advanced reporting and easy to to manage Career site generator. Recruit faster and optimize the HR budget, keeping a high candidate experience and improving your employer branding. Thanks to Traffit you can attract and hire the right candidate in every process!

Tribepad
Tribepad is a specialist talent acquisition software provider, serving some of the best known organisations. Tribepad's Applicant Tracking System, Video Interviewing, Onboarding and Freelance Management solutions are used by more than 21 million people, in 15 languages worldwide. Tribepad helps organisations save time and money in the recruitment process, whilst delivering a great user and candidate experience. Clients choose Tribepad because it's built around you and your recruitment process, is easy to use, highly configurable, has fantastic support and includes a 'free upgrades forever' promise. Clients include the BBC, Tesco, KFC, Sodexo, Serco, G4S and The Church of England."

AmazingHiring
AmazingHiring - is a search engine for tech recruiters. Use AmazingHiring to source and hire the best software engineers, QA engineers, data scientists, UX/UI designers, and other technical specialists across social networks and professional communities with few clicks.

Nodex
Nodex is an industry leading software provider in the recruitment industry providing a range of services; most notably high performance recruitment websites, a cutting edge recruitment CRM / ATS platform and high scale job board software. Nodex is vertically integrated which allows them to offer highly secure and extremely fast services to their clients. Nodex offers its services at a very competitive market rate considering the quality of service you get and prides itself on its amazing customer service, excellent recruitment knowledge, and providing some of the fastest and most secure websites found anywhere on the internet let alone in the recruitment space. All Nodex software is fully GDPR compliant and offers a self service auditable automation pipeline to keep data protection administration tasks to a minimum.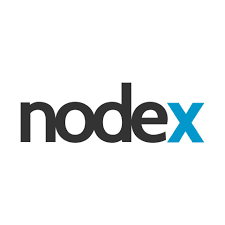 Qintil
Qintil is a lifelong learning platform that's built for the way the world works today. Qintil was built so that you can find, share and manage everything essential for work - your learning, certificates, achievements and compliance docs - in one place. You can share them, connect to multiple employer's learning at once and when you move to a new job, you can take it all with you. This all helps employers too. Now there's an easy way to get a record of new hires' learning and documents and to deliver their own training from any source.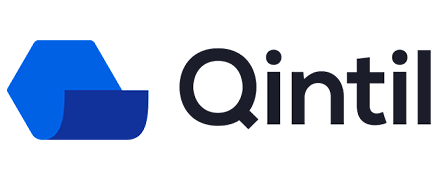 Recruitly
Recruitly is a cloud based recruitment built to streamline agency recruitment processes and help their businesses grow as a result. Recruitly offers Applicant Tracking System (ATS), Customer Relationship Management (CRM), Email Marketing, Job Distribution and GDPR modules all under one roof so you can manage them all in one place
Recruitly's intuitive product combined with our world-class support saves you time so you can spend it where it really matters.
The Recruitment Network
Our objective when we launched The Recruitment Network™️ was to enable recruitment business leaders to achieve their strategic business objectives, whether that be launch a new recruitment start-up venture, develop an existing business model, grow in size and profitability or even realise some form of commercial event, such as a trade sell or MBO. We do this by giving them and their teams access to all the tools, mentorship, development, advice and support they need, when they need it.

Voyager Infinity
Voyager Infinity is the smart CRM for Permanent, Contract and Temporary recruitment – and comes with FREE Skills Testing, to help recruiters deliver better candidates faster. Also incorporating Infinity Connect, the Mobile App which syncs seamlessly to your Infinity SaaS database, enabling recruiters to contact candidates and clients on the go, and the Voyager Business Intelligence reporting tool offering free customisable dashboards providing valuable insights on business performance. Voyager Infinity provide: Seamless integration with Outlook, Office 365, Job Boards, ISV. Online skills testing and Social Media, Automate admin & recruitment processes, increase placements & profit and facilitate growth and place better candidates to win more business.

iSmartRecruit
iSmartRecruit offers AI-based recruiting software that reinforces your end-to-end hiring processes. As the name implies, the automation has unique features such as; its advanced search functionality that supports boolean search and fuzzy and symmetric techniques. Also, a reporting analytics & compliance, visual pipeline, Job tracker, diverse job board integrations, and collaborative integrations replace your antiquated solutions with smart and easy-to-use solutions. Having clients from more than 60+ countries, the cost-effective Talent Acquisition Software by iSmartRecruit supports multiple languages. It provides a free 14-day trial and a demo to make you experience smart hiring.

HireQuotient
HireQuotient HR tech platform is a game-changer. Its talent-sourcing tools deliver precise candidate matches, leveraging insightful data analysis. The skills assessment feature streamlines evaluation, offering in-depth insights into candidates' capabilities. The one-way video interview option enhances engagement and remote assessment. With this software, recruitment becomes seamless, ensuring you find talent that resonates with your company's objectives. Embrace the future of HR tech for a transformative hiring experience.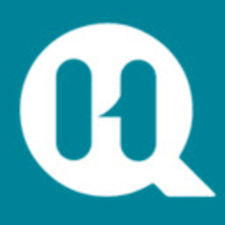 flair
flair is an all-in-one HR Software offering a scalable recruitment solution that attracts top talent. With flair you can reduce the hiring time and scale up your talent acquisition. You can create branded career pages in minutes and advertise jobs on multiple sites with one click. It also allows you to customize evaluation templates to make your hiring process more consistent and to track candidates through every hiring stage. All applicant data is stored in flair in line with GDPR requirements, so you have a single source for all applicant data. You can convert successful candidates into employees for a seamless transition to the onboarding stage.