Want to leapfrog your way to the top of the career ladder? Or maybe you just want to inject a new lease of life into your working day? To get where you want to go, you might need a little inspiration to help get you in the right mindset for achieving your goals. Below, we've listed some of the best motivational career blogs around. Read on to learn about blogs that teach you how to boost your confidence and take steps towards achieving your career goals, plus blogs that give you practical CV and interview tips.
Learning To Leap
David helps you to be clearer, more confident, and purposeful so you take the right job and career actions for you. Job & Career Coach, Blogger, Author of Learning to Leap: a Guide to Being More Employable.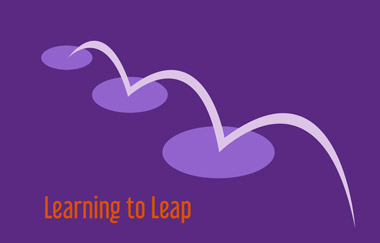 Career Savvy Magazine
Career Savvy Magazine was founded in 2013 as a free careers resource. The team launch monthly issues, covering a range of topics, from CV and interview tips to the world's craziest jobs. Career Savvy provides realistic and practical advice that can help anyone, regardless of their current situation. With a mix of entertaining and enlightening content, Career Savvy is a must read - especially considering it's absolutely FREE!

Ms. Career Girl
Ms. Career Girl aims to help ambitious young professional women find passion in their profession, or a profession out of their passions. Started in 2008 with 35,000+ monthly readers, Ms. Career Girl has grown into a group of inspiring and motivational female professionals that write about everything from the intricacies of the job search to travel, relationships, personal finance, and fashion. Whether you are a bright-eyed fresh graduate, a striving mompreneur, or currently climbing the corporate ladder – Ms. Career Girl is a resource for you.

Social Hire
Social-Hire.com is a specialist social media agency that works with professional services firms - and in particular recruitment businesses. Their blog shares insights for small businesses, recruitment teams and candidates on using social media to greatest effect. For jobseekers, that means everything you need to know to use social media to help in your job search. With over 3,000 blogs and several hundred guest experts contributing, you're sure to find the advice you need here.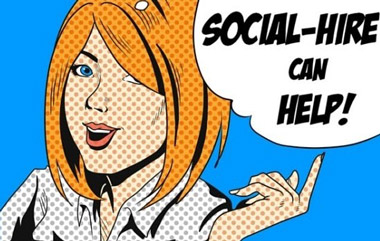 YouTern
Launched in 2010, YouTern is a community that helps college students, recent graduates, and young professionals become highly employable by connecting them to high-impact internships and been-there-done-that mentors. Since our launch, our contemporary career advice – delivered on our blog and through social media – has been designed to help our community members cut through the clutter and focus on what matters most. Mashable calls YouTern a "Top 5 Online Community for Starting Your Career," and Forbes has repeatedly named YouTern a "Top Website for Your Career."