Moving your office to a new location can be stressful if you try to manage it in-house. Outsourcing to professional commercial removals or a relocation company with expertise in office moves can significantly reduce the disruption to your business and will help keep employees on-side. Below we've listed some of the best companies to consider getting in touch with when planning your office move or relocation. Remember, any good removals company will be happy to provide you with a free no-obligation quote before you agree to any work.
Removals & Storage Experts
Removals & Storage Experts is a London-based storage company that promises to take the stress out of your office move by handling everything on your behalf. They're highly experienced when it comes to commercial storage and removals, offering an all-in-service covering packing, removals, storage and delivery, too. When you hire them, you and your staff won't need to lift a finger, nor travel to the storage facility unless you want to. Their expert storage team will simply arrive at your office, pack and transport your items to a super-secure storage unit and, when you need the items back, just let them know and they'll be there.

TSi-TSi Removals
TSi-TSi Removals provides commercial removals services catering to many different business types in the Oxfordshire area. They are highly experienced in helping offices move to a new location with minimal disruption. Their Full Home Move Service includes a team of movers packing, loading, offloading and unpacking all items. Their stress-free office move options are guaranteed to help your office move go smoothly.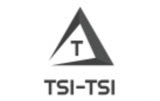 Pickfords
Pickfords is one of the UK's biggest moving and storage companies, that provides a wide range of services to a diverse set of clients, including homeowners, enterprises and governmental departments.

Apex Group Removals & Storage
Apex Removals provide removal and storage services to customers across the whole of the UK, including London, surrounding counties, and areas such as Hertfordshire and Berkshire. Their knowledgeable, local staff combined with their international contacts makes their overseas removals offering reliable and rapid.

Bishop's Move
Bishop's Move is a specialist in business relocation. They have over 20 branches across the UK, plus international offices with local experts who can provide knowledge of the local area. They are experienced at helping a range of businesses relocate, including small offices, moving entire businesses or relocating departments. All of their branches are equipped with storage facilities, too, so items can be stored away until they are needed.