Many video conferencing platforms have sprung up over the past decade, and finding the right one for your business can take time and effort. A lot of options available are similar in terms of features and functionality, but pricing plans can differ, and some are more accommodating than others for larger group sizes. Here is a list of our top-pick video conferencing apps for businesses.
Microsoft Teams
Microsoft Teams is a secure video conferencing platform. It is designed for users to meet, collaborate and work together from anywhere. The video calls are safe and have a range of useful features, such as being able to mute noise, removing uninvited attendees and designating presenters. Meetings can range from 2-1,000 participants, and webinars and broadcasts for up to 10,000 people.
Zoom
Zoom is one of the most popular video meeting platforms available. It has many available plans to choose from to suit various needs. Zoom syncs and connects with your calendar and can be accessed across multiple devices, including desktop and mobile. It is easy to use, which makes it easy to start, join and collaborate with others. The platform is safe to use with excellent security settings, password protection and waiting rooms, among many other features.

Skype
Skype is a simple platform. You only need to create a link and share it with people you want to join the call. You can add up to 99 people to the call and use it from any internet browser. There are many features included to make video calls exciting and engaging. One feature is that you can record calls to watch back later, and users can blur their backgrounds to minimise distractions.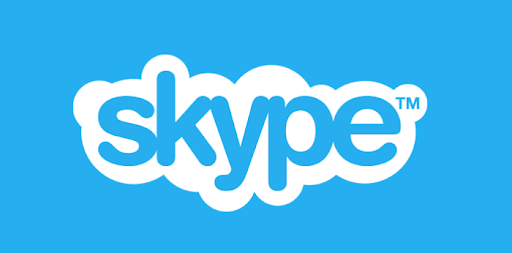 Google Meet
Google Meet is a free service available for everyone. Dozens of people can join the same meeting and speak to each other worldwide as long as they have internet access. It's an excellent tool for businesses to use and a way for colleagues to collaborate and communicate quicker and easier. Participants can screen share and chat about their work. They can mute and turn off their audio and video if they feel more comfortable.

Zoho Meeting
Zoho Meeting is a free online video conferencing platform where you can hold meetings via video or audio. Participants can share screens and join meetings anywhere. Setting up a meeting through a link is easy. The 'Free Forever' plan lets users set up hourly meetings for up to 100 participants, but pricing plans are available for extended tools and features.

Whereby
Built in Norway by privacy-friendly Europeans, Whereby is video calling wherever you want it. No apps, downloads, or long meeting links. Simply start a Whereby Meeting right from your browser or embed Whereby directly into your product, app, or website. Their technology allows you to connect with customers, candidates and coworkers with the touch of a button.

Flow
Webinars shouldn't be rocket science. That's why we chose to build Flow which lets us set up an entire presentation flow, with multiple presenters and roles ahead of time.
Flow simplifies the hosts' experience by reducing the number of moderator pain points and having your mind on your presentation. On top of that, we allowed automating parts of the Storyboard (leveraging our patented webinar automation technology) and providing HTML5/WebRTC experience, saying goodbye to software downloads.
Over the past 18 years, Omnovia Technologies served both start-ups and Fortune 500 companies alike. We started building Flow in 2017 and are excited to get it in your hands today.

MyOwnConference
MyOwnConference is the best all-in-one browser-based software platform for webinars, meetings, and videoconferences. It supports up to 10,000 attendees confidently with a market-leading uptime of 99.98%.
MyOwnConference allows any time and anywhere access to live events. Up to 10 broadcasters simultaneously. You only need a device with an internet browser and a good internet connection.
Schedule webinars, create automated webinars, or go live with more than 200 unique features such as screen sharing, keynote presentations, videos (via upload or web links), CTAs, and Q&A.
Discover new possibilities and host unique webinars with MyOwnConference!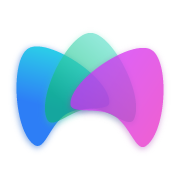 Summary
There are many video conferencing options to choose from. Whether you are a small business or a large company, there is an option out there for all businesses. With many different features available, your business can stay connected, thrive and meet your goals.
Oriel Partners can help you
Oriel Partners is a boutique PA and administrative recruitment consultancy based in Central London. Our clients range from global multinationals to small boutique firms. If you are looking to hire staff, Oriel Partners can help.