Personal concierge services help individuals to gain back time in their busy lives by taking control of numerous tasks. From recommending and booking tables at exclusive restaurants, organising seamless family holidays, to running daily errands, a personal concierge can be of great use.
Compare concierge services in our ultimate list in order to find your perfect solution.
Luxury Living Concierge
The Luxury Living Concierge was established with one objective; to deliver the most rounded, bespoke approach to managing one's lifestyle. Capping membership allows a better understanding of the acute preferences, penchants and schedules of a limited client base, providing the perfect platform from which to base recommendations, reservations and results. Situated in the heart of London, with a vast network of connections; specialising in travel, transport, personal shopping and everything in between. There is always the means to cater to any clients needs. With, of course, a fast, professional and convenient approach to any request.

Bon Vivant
Bon Vivant Travel is a luxury travel advisory and concierge service that specialises in bespoke travel arrangements for our personal, corporate and group clients. They create tailored holidays, business trips, and book hotels and villas across the globe with a range of exclusive benefits. Through our Virtuoso affiliation and VIP hotel partnerships, they have access to special rates, complimentary upgrades, exclusive privileges and VIP amenities at over 2,000 luxury hotels. Services are available for free without the need for any upfront payment. From idyllic beach retreats to fabulous family holidays, city breaks, adventure holidays, business trips, private jet charter and unforgettable honeymoon experiences, Bon Vivant Travel can make it happen and secure some invaluable extras.

Otium Concierge
Otium Concierge, the lifestyle and business concierge business that is different. Why? They are the pro-active, efficient and a practical concierge business who not only have expert experience in planning the wonderful luxurious requests you may have, they also get into the nitty gritty mundane tasks, that quite frankly, you don't have the time or inclination to do. So, whether it's a multi destination family holiday or reviewing your utility bills and sending invoices – they are happy to dive in and be your one call away from making things happen. Their mission is to save you time, whatever the request.

Ten
Imagine if you can get insider access to dining and entertainment globally at short notice or someone you can rely on for complex travel arrangements. Ten is the world's leading lifestyle concierge service. Members use Ten's experts globally or a digital platform 24/7 to get recommendations, book and experience their travel, dining, entertainment, corporate hospitality, exclusive events and branded offers. Members enjoy priority access, and value as we often pass-on trade or negotiated rates. The result? Peace of mind. Your executives may already qualify for complimentary membership, paid for by a bank. They have partnerships with Coutts, HSBC and Natwest.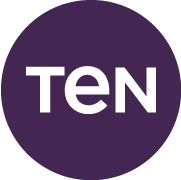 Innerplace
Innerplace is an award-winning, members-only Concierge and Lifestyle Management company with over 18 years of experience. Our discreet membership offers an enhanced and safe luxury lifestyle. Tap into our knowledge, expertise and unrivalled contacts to save you time and unlock the normally inaccessible. Innerplace provides a unique, specialist and very personal service. We provide everything from restaurant reservations, private members' club access, sold out tickets, exclusive events, members parties, private dining, art, health, retail, transportation and global travel. All with the best possible upgrades and benefits. We pride ourselves on honesty, integrity, exemplary service and never over promising.