White Stores
With White Stores, you can find all of your Christmas decorations in one place! From Christmas lights, outdoor decorations to artificial trees and nutcrackers.
Their Christmas range is handpicked by their team of Christmas elves, who work hard year-round to make sure it's never too soon to begin planning your Christmas décor.
Their products are designed and manufactured with quality and durability in mind, so you can be sure you're buying decorations that will last long term.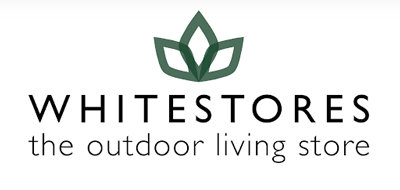 WeRChristmas
At WeRChristmas, Christmas is all about creating magical moments. They started as a small family business with a love of all things Christmas and have quickly grown to become a large online UK Christmas retailer.
WeRChristmas offer affordable luxury products with an impressive collection of enchanting lights, whimsical trees and dreamy décor designed to stand the test of time.

Balsam Hill
Balsam Hill aims to create artificial Christmas trees that look like the real deal. They do this by creating true-to-life evergreen foliage, using individually shaped two-tone plastic needles, and they base their designs on real evergreen tree species. Their artificial trees are the perfect canvas for stunning Christmas lights and ornaments.
Their trees are designed for easy setup and takedown, with hinged branches and a collapsible lightweight stand. Making them a functional, elegant addition to your office Christmas décor.

Pines and Needles
Pines and Needles is a British Christmas tree specialist with Scottish heritage. Their fresh, real Christmas trees can be purchased online and delivered straight to your office. What's more, they offer installation and decorating services. Perfect if you're looking to bring the Christmas festivities to life but you don't have the resources to do it in house.

Christmas Trees & Lights
For over 14 years, Christmas Trees & Lights has been supplying trees, lights and Christmas decorations. Their vast collection of Christmas products ranges from the traditional scene setters to stunning, glitzy décor.
Ordering from them is stress-free as they offer free delivery. So, you can simply go online, place your order and wait for them to bring Christmas to your office.
They offer Christmas items to suit all tastes, including classic trees with softly twinkling lights and foliage garlands and pre-lit, snow flocked trees covered in tinsel. Their products cater to a variety of budgets.