Personal Assistants can help you manage your diary, organize meetings or appointments, book transportation, travel, and accommodation. Whereas Virtual Assistants specialize in offering similar administrative services to their clients, from a completely remote location.
Compare some of the best PA & VA resources available on the internet.
Your Virtual Assistant
Your Virtual Assistant helps their clients to spend their time in their zone of genius, because working where your strengths lie is the key to success. Their NZ based team work on the tasks you don't do, can't do, and shouldn't do and much more than task tickers. Your Virtual Assistant help with your business systems, automation, and go that extra mile to add value to your organisation. So you can scale and grow your business without growing your hours, or your stress levels.

Virtual Assist USA
Virtual Assist USA, an all-American team of Virtual Assistants, provides all the benefits of an in-house staff and support team, without the costs that an employee requires.
Just a decade ago, assistants were a luxury available only to senior executives. Today's technological advances allow every entrepreneur to hire their own Virtual Assistant.
Virtual Assist USA enables their clients to accomplish a wide variety of tasks that would typically require an entire staff of employees, office space, expensive equipment, training periods, and substantial time and money invested. No other service offers this level of expert, convenient, and affordable support.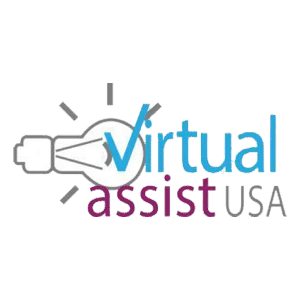 Pepper VA
Pepper VA is a team of top-caliber professionals with proven experience in administrative support, project management, customer support, graphic design, copywriting, and social media management. In addition to their professional capabilities, they also take pride in their ability to come up with out-of-the-box insights and having the right attitude that ensures precision performance every step of the way. What they aim for is not just getting the work done; they aim to deliver superior quality service. Only when you're happy with their service can they consider it a job well done. With Pepper VA you can work SMARTER not harder!

WERVAS
WERVAS was founded in the year of 2016 at the City of Joy, Kolkata. Two dreamers, Rupak Chakraborty & Jayanta Guha wanted to introduce something new to support the whole "WWW" community; including small & medium-sized businesses as well as individual startups. Their mission is to add some extra amount of time virtually in everyone's life. "WE-R-VAS" the meaning is laying within this word – We are Virtual Assistants. They have served 500+ clients and saved more than 79,000 hours of their life (till now).
Wervas offer a complete range of virtual assistant services - any kind of tasks that can be possible to take care fo through remotely, they would love to do that. Their pricing starts from $5/hour(Full-Time VA) and they also have several hourly basis plans. For those who want to send small tasks, there is a task-based plan for them. They also launched a special quarterly plan.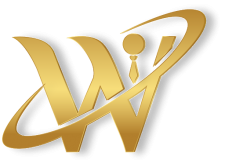 VaVa Virtual Assistants
VaVa Virtual Assistants is a virtual assistance provider, serving clients of all sizes worldwide. Their U.S. based team specializes in administrative and marketing needs. They offer efficient and expert-level assistance via telecommuting, at a fraction of the cost of employing an in-person staff. Their goal is to allow time back in your day to focus on revenue-generating tasks while they handle the back-office support.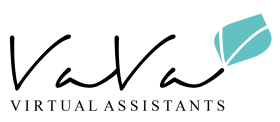 Move Forward Virtual Assistants
Let them help you move your business forward by providing virtual assistant services specifically tailored for mental health practices. Their virtual assistants work with therapists, psychologists, and psychiatrists. They have virtual assistants trained in Simple Practice, Therapy Notes, and TheraNest. Move Forward take the pain out of finding a trained mental health virtual assistant. Move Forward Virtual Assistants was started by a business consultant for mental health private practices who was constantly asked "where can I find a good virtual assistant?" They help by taking things off your plate that is tedious, time-consuming, or it is not something that you can do proficiently. They are experts at scheduling, correspondence, and customer service for mental health practices. Their assistants use their experience and talents to their maximum potential building the business of their customers.

Virtual Office Temps
VOT (Virtual Office Temps) provides overflow remote officing services for busy organizations worldwide. Their talented and remote professionals offer administration support, medical transcription, data entry, research, customer service, and much more. Short and long term projects are matched with their team of verified and vetted virtual assistants and their service is free for the employer and the job seeker! If you're interested in working from home as a virtual assistant, simply create a free account to add your credentials to their Virtual Assistant Directory. You'll be able to apply and connect with hiring employers in just one click.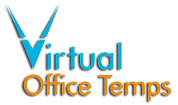 The Canadian Association of Virtual Assistants
The Canadian Association of Virtual Assistants (CAVA) is a professional trade association for Virtual Assistants in Canada. They provide community, training, connection, work opportunities, visibility, resources, and support for VAs to help them grow their businesses to build the lifestyle they want to live.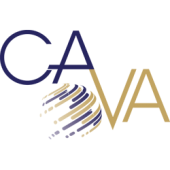 Your VA Mentor
Your VA Mentor is the place to go if you are a new or aspiring Virtual Assistant. Tracey D'Aviero has provided training, resources and support for VAs since 2010 so they can start or grow a profitable and sustainable VA business. Business foundations and marketing training are the basics that she teaches so that VAs have the knowledge they need to be successful.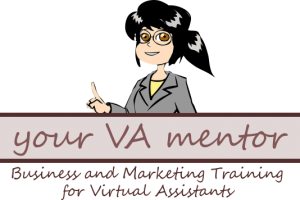 The Global Alliance of Virtual Assistants
The Global Alliance of Virtual Assistants (GAVA) is a professional trade association for Virtual Assistants around the world. Run by CAVA, they also provide community, training, connection, work opportunities, visibility, resources, and support for VAs to help them grow their businesses to build the lifestyle they want to live.