Whether you're looking for gifts for your clients, your partners or your employees, we've got you covered. We've rounded up some of the best corporate gifting ideas out there to help you give gifts that are appropriate, desirable and won't break the bank - which we know is not always the easiest task. Our list ranges from socially-conscious gifts to all-out luxury and everything in between.
Ettinger
Founded by Gerry Ettinger in 1934, Ettinger has established its reputation as one of the finest leather goods manufacturers and British leather accessories brands today. Still family-owned, the company was granted a Royal Warrant to HRH The Prince of Wales in 1996.
Its wide range of accessories and bags are made at its factory in Walsall, near Birmingham, which has been in continuous use as a leather factory since 1890. Products range from wallets and purses, to stud boxes and frames, to travel accessories, portfolios and bags and can be purchased on-line and in leading luxury department stores and men's style retailers.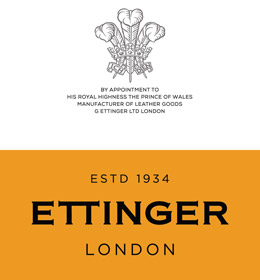 Cutter & Squidge
Cutter & Squidge are London's only all-natural bakery where they make everything from scratch using real British ingredients or sourcing from British producers where we can't.
They bake and sell everything from cakes, cookies, brownies, biskies (our signature bake) and so much more! They are a little health-conscious and like to make sure their bakes are irresistibly delicious without using too much fat and sugar.
They also give you the opportunity to learn how to decorate a cake like a pro with fun masterclasses, along with enjoying an Afternoon Tea with a twist in their Potions Room.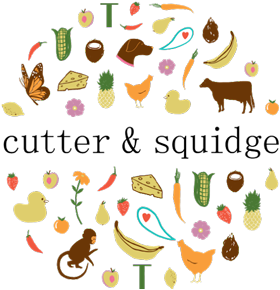 Partridges
For the 49th Christmas in a row Partridges, the world-renowned grocer to the Queen, has created a fascinating collection of luxury festive hampers which can be delivered FREE OF CHARGE in West London, near its stores in Chelsea and Kensington, and for a small fee throughout the rest of the UK. Partridges offer nine prepared hampers containing specially selected food and drink items which would be ideal as corporate gifts and are priced from £70 - £500. It also has a selection of wine hampers, Chelsea Flower Gin Gift Boxes and offers an all-year-round bespoke service for customers wishing to create their own hampers from the thousands of items in stock.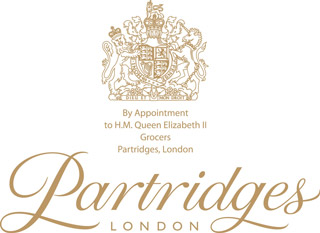 Jungle Culture
Coconut bowls by Jungle Culture are hand made by skilled artisans in Southern Vietnam. These beautiful bowls are crafted using real, natural coconuts and are perfect for encouraging good habits and a healthy lifestyle. Jungle Culture is a UK-based producer of low-impact, eco-friendly products and for a small fee they can even engrave your brand name onto their bowls!
Coconut bowls can be paired with upcycled wooden spoons, bamboo straws and more to create the perfect unique corporate gifting item with character!
As well as coconut bowls, Jungle Culture makes a range of other Earth friendly products which can all be personalised with a quick delivery time.