In the dynamic landscape of modern recruitment, the quest for the best AI tools for recruitment is redefining how companies acquire top talent. Leveraging cutting-edge technology, these recruitment tools can help offer a competitive edge to recruiters sifting through vast pools of candidates.
With advanced algorithms and automation, these solutions have a place in helping to expedite the hiring process, enhancing efficiency and precision in identifying the most qualified individuals.
Workable
Workable aims to revolutionise recruitment by offering a holistic solution encompassing state-of-the-art tools, optimised processes, and seamless automation. With a track record of serving over 27,000 enterprises, they have facilitated hiring a staggering 1.5 million candidates, and their influence in the industry is steadily growing.
Their core values revolve around harnessing their AI Recruiter technology to enhance human interactions with the world. They channel their relentless curiosity and ambition into crafting software that empowers businesses by simplifying talent acquisition and enabling more efficient communication and rapid scalability.

Manatal
Manatal was founded with the vision of democratising recruitment software and a mission to revolutionise global recruitment practices. In pursuit of this vision, the company has developed an intuitive AI-powered applicant tracking system that simplifies the recruitment workflow.
Since its establishment, Manatal has extended its reach to more than 135 countries and has established partnerships with over 10,000+ organisations. The platform is tailored for recruiters and hiring managers who prioritise the well-being of their candidates.
As an AI recruitment software solution, it empowers human resources departments and recruitment agencies to optimise their talent sourcing and hiring processes efficiently and effectively.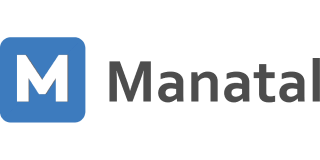 Skillate
Skillate is a pioneering decision-making engine designed to simplify and enhance the hiring process, prioritising ease, speed, and transparency. Their AI-powered solutions automate recruitment, improving its efficiency and effectiveness.
One of Skillate's standout features is its AI-based JD Assistant, which offers real-time feedback to recruiters on the quality of job descriptions, attracting higher-quality candidates.
Skillate also leverages existing candidate databases, reducing reliance on external sources like staffing companies and job boards by matching past candidates with current openings using AI-backed scores.
Its AI-driven chatbot eliminates the need for pre-screening calls and uncovers valuable insights beyond what resumes reveal. The platform also allows candidate engagement campaigns, supported by predictive analytics, to gauge candidate sentiment and reduce post-offer dropouts. Moreover, it streamlines scheduling by facilitating communication between hiring managers and candidates, minimising scheduling-related back-and-forth.
Overall, Skillate empowers organisations to optimise recruitment processes through cutting-edge AI technology.

Eightfold AI
Eightfold AI is at the forefront of a global workplace transformation, dedicated to connecting individuals with a world of opportunities. Their all-encompassing AI platform is a game-changer, covering the entire spectrum of talent-related functions, including talent acquisition, management, and insights.
Harnessing the power of advanced deep-learning AI technology, the Eightfold Talent Intelligence Platform provides timely and precise information precisely when needed. Whether the goal is talent discovery or development, their approach, rooted in skills and supported by unrivalled talent insights, facilitates achieving the desired outcomes to maintain a competitive edge.

TurboHire
Turbohire is an AI-powered Recruitment Automation Platform designed to revolutionise the recruitment process for various stakeholders. Unlike traditional recruitment agencies, Turbohire offers a comprehensive automation solution that centralises the entire recruitment journey, from job requisition to offer letter issuance. The platform prioritises flexibility, allowing users to customise workflows to meet their needs.
It caters to a diverse audience, including recruiters, hiring managers, interviewers, and all involved in Talent Acquisition. Its goal is to eliminate the rigidity, repetitive tasks, and complexities often associated with recruitment. Turbohire strives to simplify, improve, expedite, and add intelligence to the hiring process, acting as a trusted partner.
With TurboHire, users can expect a user-friendly and efficient recruitment experience, making it a valuable asset for organisations looking to optimise their hiring efforts while minimising manual work and streamlining operations.

Elevate Your Talent Search with Top-Tier PA Recruitment Services
As the recruitment landscape continues to evolve, AI recruitment tools are becoming more prevalent in meeting staffing needs. However, they do not replace the expertise and networks that a bespoke recruitment service can offer in acquiring top-tier talent that empowers your organisation for success.
Explore how Oriel Partners' superior PA recruitment services can elevate your talent search and give you a competitive edge in today's dynamic market.